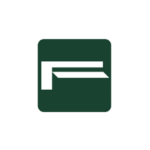 Theatre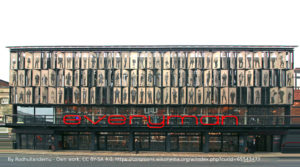 Welcome to Theatre: The Energy Efficiency Podcast – episode 22, the podcast that brings you a mix of energy efficiency news, and developments all year round. You can find us on both Twitter and Instagram as Ecoflap, and on Twitter we also tweet as The Petflap.
Petflaps are flying off the shelves and we're currently taking reservations for late November delivery. Please email info@ecoflap.co.uk to reserve yours. We're having reports of great results on Shetland, where no cat flap has previously stood up to the job. As our now repeat customer says, if it works on Shetland, it will work anywhere!
Next time: wooden buildings, who are the radical green business leaders of the future, and what is the Green Innovation Policy Commission?
Ft articles:
Energy Efficiency in Theatre
Think back to the last time you went to the theatre, whether it was last night, last year or last century. Were you in a state of the art building run efficiently in every respect, or were you in a Georgian building, or maybe a 1950s gem? Or even something built at the beginning of this century? Chances are that theatre, one of around 1000 actively used in the UK, plus the infrastructure serving it from loos to car parking, are a bit creaky, possibly listed and very much due for improvement.
The theatre world is very aware that change is overdue and many are on the case. In some cases there's little that can be done with the building without an enormous investment of cash and wholesale refurbishment, which isn't necessarily feasible, so in those cases energy efficiency has to focus on everything else. Theatre generally considers itself a socially aware sector that's well-placed to bring home to audiences the impact of climate change. Theatres are embracing this opportunity and combining sustainability measures with productions that help to spread the climate emergency message.
National Theatre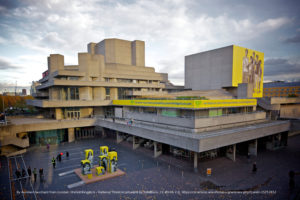 The National Theatre in London is in a listed 1970s Brutalist building built at a time when energy efficiency wasn't a consideration. The National has now switched to LED lighting in its auditoriums and foyers, and crucially installed monitoring systems to help reduce energy use. How many other theatres have a combined heat and power plant on site? The extra that the National needs is generated by wind and solar. One of its buildings, constructed much more recently in 2013, is heated and cooled by a ground source heat pump. To date the National has reduced energy waste by 25% in the last three years and plans to make net zero.
The National is taking all the usual steps to reduce waste and single use plastic in its catering services. It's looking widely at its use of resources and now pulls its non-drinking water from the London chalk aquifer, reducing strain on mains water. Its workshops have living rooves and beehives. On its website the National refers to production waste. It recycles nearly half of its production waste and plans to increase that. It's examining the fine detail of staging shows to see where efficiencies can be made, and will share that information with the rest of the industry.
Julie's Bicycle
We profiled Julie's Bicycle in ep 13. This is a charity that works with the cultural sector to encourage sustainability and implement energy efficiency measures. The National Theatre has been awarded a 4 Star 'Creative Green' rating by Julie's Bicycle. It scored particularly highly for commitment and understanding of the issues. This is a pilot scheme to reduce the environmental impact of taking shows on tour. All these measures taken together mean that the National Theatre now has a B rating energy certificate, up from G 10 years ago. It has a comprehensive Environmental Policy which it keeps under review.
Of course running a theatre is an incredibly expensive business. Energy efficiency can make a difference to the bottom line, even in a building struggling to meet today's low energy standards. A survey carried out for the journal Arts Professional revealed that of theatres planning capital works in the next five years, half were intended to improve energy efficiency. Heating, ventilation and stage machinery eats up a big chunk a theatre's energy use. Meeting today's expectations of comfort can be energy intensive in an older building, but there are solutions.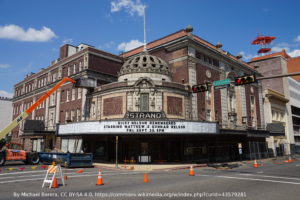 Lighting
As at the National, LED lighting is being installed widely, but it can't yet meet all the lighting requirements in theatres. Last year EU legislation threatened to pitch all UK theatres into darkness as their often old-fashioned lighting would have been considered obsolete and falling foul of the law. Disaster was averted but it served as a wake-up call to theatres to do everything they can to maximise the energy efficiency of their lights. This is an element of future proofing, as well as money saving, which is vital to a theatre's economic viability.
It's worth bearing in mind what's involved in switching to LED lighting, or even just changing a lightbulb in a theatre. The 100 year old Strand Theatre in Shreveport, Louisiana in the USA received a grant from energy company SWEPCO towards switching to LED bulbs, with a projected saving of 20% on electricity bills. This is part of a SWEPCO project to ehlp non-profit organisations lower their bills.
2000 bulbs were replaced across the auditorium, dressing rooms, a 14ft chandelier, storage rooms, box office and so on and so on. Accessing some of these places needed more than a ladder. Lifts were required for access to the marquee, and the chandelier requires veeerry careful hand cranking down from the ceiling while the person doing the cranking lies in a tiny crawl space. Accessing the proscenium arch means crawling underneath walkways and reaching up through a tiny hole. The light fittings themselves are often old and delicate. The longer life of LED bulbs means that this sort of thing won't have to happen very often.
We've mentioned before that switching to LED lighting is a quick fix – or reasonably so – and one of those energy efficiency measures that improves customer/user experience while improving efficiency and saving money. It doesn't have to be restricted to the theatre building itself. It can also act as a catalyst for reviewing the other areas of a building's performance.
Lyric Theatre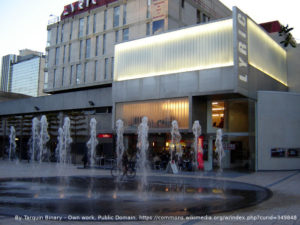 The Lyric Theatre in Hammersmith is one theatre that is including LED lighting in a comprehensive programme of energy efficiency and sustainability improvements. The building has an interesting history. It spent many years in a late Victorian music hall, then in the 1960s under threat of demolition its auditorium was dismantled and rebuilt with a modern shell in a different location. The current mash-up dates from 1979. Work to monitor and reduce the building's carbon emissions have gained it an 'excellent' BREEAM rating. Since 2015 the Lyric has reduced energy use and emissions by more than 50%.
The Lyric works with Green Clover, previously known as Scenery Salvage, which as you'd expect recycles stage scenery and props and is the only company doing this. On its website Green Clover reveals the shocking statistic that 95% of scenery and props in this country are scrapped. Green Clover sells, rents out or recycles the props and scenery. Recycled scenery is turned into biomass which fuels the vehicles Green Clover uses to collect scenery. Plastics and metals are reused, polystyrene is made into fuel or processed for turning into new goods. Green Clover says that nothing goes to waste. Items up for sale are going for a lot less then scenery would usually cost, which has to encourage theatre companies to source items this way. The theatre getting rid of its scenery and props pay transport costs, a weight per tonne and labour costs. Green Clover believes the costs to a theatre will be no greater than what it costs to ditch scenery and props, so why wouldn't you do it?
Arcola Theatre
The Arcola Theatre in London moved to a former paint factory in 2011. It incorporated salvaged materials into the building works, and now plans to become the first carbon neutral theatre. To achieve this it's fitted solar panels and solar thermal panels, a carbon neutral boiler, LED lighting and DC migrogrids. I'm prepared to admit that I'd never heard of a DC microgrid, and the explanations are mind-bending if you aren't already very well informed about how electricity is delivered, so there's a link in the notes if you want to read about it. What does seem clear though is that DC microgrids allow for efficient delivery of energy.
The Arcola is not the only theatre to reclaim items. The Everyman in Liverpool took its bricks with it from its old building to its new one, and Tara Arts in London used auditorium seating from a temporary RSC venue. The Everyman harvests rainwater for flushing loos, a smart move if we're going to be getting more wet weather. It too achieved a BREEAM excellent, which is awarded to only a very small proportion of new non-domestic buildings.
The Theatres Trust runs a grant scheme together with the Wolfson Foundation, and its most recent round has focussed on improving sustainability. Applications closed in September this year so sorry, we're a bit late with this.
Music credit: "Werq" Kevin MacLeod (incompetech.com)
Licensed under Creative Commons: By Attribution 3.0 License
http://creativecommons.org/licenses/by/3.0/