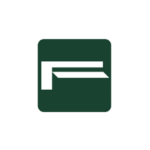 Recycle Week
Welcome to Recycle Week: The Energy Efficiency Podcast – episode 17, the podcast that brings you a mix of energy efficiency news, products and tips all year round. We're interested in profiling people and products involved in promoting energy efficiency habits, products and information, so please do get in touch if you have something to contribute. This week: energy efficiency in zoos, competitions for energy efficiency innovation, and mineral wool insulation.
Recycle Week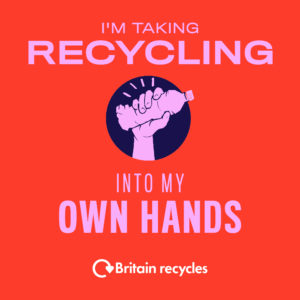 But before we get on with our advertised features, this week is RecycleWeek, now in its 17th year. The week is run by Recycle Now, the national recycling campaign for England. Recycle Now is funded by the UK government and managed by WRAP. WRAP is The Waste and Resources Action Programme, a British charity that "works with governments, businesses and communities to deliver practical solutions to improve resource efficiency,".
Nation of recyclers
According to Recycle Now's campaign this week, things are improving. Recycle Now describes us as "a nation of recyclers" and says we're recycling more than ever before. 60% of households are now recycling more than they were a year ago, due, according to Recycle Now, to environmental concerns. As is often the case this is partly driven by children influencing their parents to make changes at home. My own son asked yesterday if I could make a special effort not to buy things in plastic packaging – something he knows I already prioritise. He added "I know it means we won't eat anything" because he's a savvy kid and knows that if you shop at the supermarket, it's hard to avoid plastic. Fortunately I don't think it will be that bad!
Information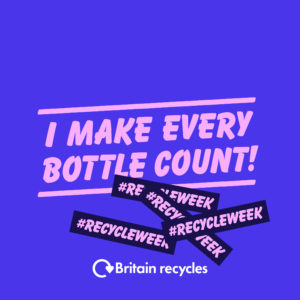 Recycle Now includes lots of resources on its campaign site to help you navigate the trickier areas of recycling. It has a list of awkward items such as computers, batteries, paint and lightbulbs and provides a location-based search facility so you can find out where to take them for recycling.
It includes an alphabetical list of information about what can and can't be recycled. Sticky tape, crisp packets, cotton buds and squeezable tubes aren't recyclable. Printer cartridges, floor and wall tiles, building rubble and small electrical items often can be, but not kerbside and you'll need to check with your local tip whether they take them for recycling.
How to make a difference
The campaign site profiles several people who are taking steps to make a difference. If I'm going to be critical it's that it focusses on recycling rather than a habit change – recycling your spray bottle pumps is a bit mmm when you could avoid buying them in the first place. Reminding your parents to recycle shampoo bottles is all well and good, but how about suggesting they use shampoo bars instead?
Perhaps the clue's in the name – it's RecycleWeek not Reduce Week or Reuse Weekow. Perhaps, realistically, a campaign is more likely to get results if it requires only a small habit change, so slinging something in the recycling instead of into the bin, rather than a big habit change such as switching away from your favourite cleaning product or shampoo.
Our small tip for Recycle Week is to have an easily portable recycling bin next to your ordinary bin. Absolutely zero effort is required to put recycling in the right bin. Ask a passing child to take it out to the green bin outside and empty it. They'll get a warm glow from feeling useful.
Energy Efficiency in Zoos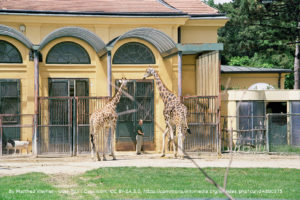 Zoos present a particular energy efficiency challenge. They are constructs that keep animals in more or less artifically created areas and have to keep those animals comfortably housed, appropriately fed, cleaned out, and cared for medically without compromise. That in itself is a huge challenge, especially for larger zoos keeping a wide variety of animals, from butterflies to ostriches.
Add in to that all the energy considerations of running a visitor attraction and you have at least two types of business to run. This becomes ever more of an issue as zoos increase the land available for their stock, and turn a day at the zoo into a nature park adventure. Add to that the massive ethical onus of meeting the needs of animals whom we have put in a position to be unable to fend for themselves.
Scope
On the other hand, there must also be almost limitless scope to improve energy efficiency. All the standard considerations we've already looked at will apply to buildings mostly inhabited by humans (on the basis that you can't ask the lions to turn their own lights out once the visitors go home). Feeding and transporting those humans can be designed to be energy efficient.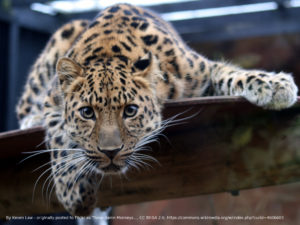 As with all the sectors we've looked at so far, zoos can use the planned cycle of routine maintenance and equipment replacement to make sure all equipment is running at optimum efficiency and that new kit can be the most energy efficient the budget can run to. Working with the planned cycle must be particularly important at a zoo, where you don't want to have to be clearing the chimps out of their enclosure for works any more often than is really essential.
Carbon neutral
Three zoos come under the umbrella of Zoos Victoria, in Australia. These are Healesville Sanctuary, Melbourne Zoo and Werribee Open Range Zoo. The Australian Government's National Carbon Offset Standard has certified Zoos Australia as carbon neutral. To quote their site, "Our residual carbon is offset in areas that have high eco-benefits in biodiversity protection and conservation as well as community development."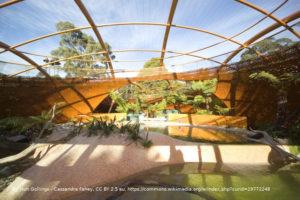 Animal waste
Zoos Victoria is working across a number of operational areas to reduce its energy use. As you can imagine, animal waste is a big feature of zoo life – something Zoos Victoria refers to as "complex organic waste streams". With support from Myer Foundation, an Australian philanthropic organisation, the Zoo has acquired a Hot Rot system. This takes not only animal poo but also food waste from the cafe, animal feed and plant detritus. The end product is compost. Fun fact: 800kg of elephant waste is produced at Melbourne Zoo every day alone. At Healesville Sanctuary worms process animal waste, processing up to 400kg of waste a week.
The Detroit Zoological Society is taking this one step further and using animal and human waste to power its animal hospital. Approved waste will go into its anaerobic digester. This will save the Zoo about $80,000 a year and so the digester will pay for itself in about 10 years.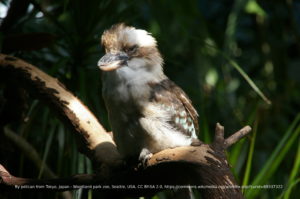 Using animal poo to nurture the zoo grounds is standard procedure. Many zoos also sell it to the public for manure. Woodland Park Zoo in Seattle, USA, has used this to turn a $60,000 annual bill for disposing of animal poo into a $20,000 profit from sales of compost. Among the public buying compost from Woodland Park there's stiff competition to get the rhino poo compost.
However not all animal poo is equal when it comes to composting. Because of disease transmission fears, no waste goes into the compost from carnivores or monkeys.
Zero waste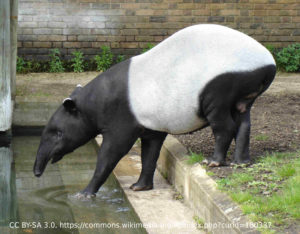 Zoos Victoria tries to show zoos internationally what's possible. It aimed to send zero waste to landfill by this year (incidentally London Zoo currently sends less than 3% of waste to landfill). A large part of Zoo Victoria's strategy is dealing with visitor waste. What doesn't come on to the site doesn't need to be dealt with, so single-use plastic bottles are now banned from use or sale along with straws and plastic bags. The rest goes into a three bin system, separating types of waste as they're disposed of.
Zoos Victoria has considered its buildings. It's double-glazed its butterfly house, and fitted lowered ceilings into exhibits. Computer screens have all been replaced by LCD screens. Older, inefficient computers have been replaced, and computer-related power consumption has dropped by half. You don't have to be managing tiger packs or meerkat mobs to benefit from this sort of measure.
Zoos Victoria has fitted heat pumps to manage both heating and cooling. The system is designed to make use of waste heat. As a concept rather than specifically at Zoos Victoria, this means that heat generate by cooling facilities in a penguin pool can be used to heat the reptile house. Excess heat from that can warm the ground in the lion enclosure.
Water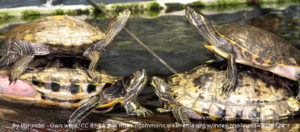 Water management is another huge area to address. Melbourne Zoo has its own onsite water treatment plant. It collects water from rain, lake overflows and animal wash-downs. Water is guided to a sedimentation pit where the solids settle and the water sent for treatment. It goes through several filtering processes and is then sterilised and dosed with sodium hypochlorite. The result is cleaner than tap water. This water is used for watering plants, backwashing filters, filling lakes and flushing toilets. Implementing this system has reduced the water Melbourne Zoo takes from the ground and ensures it's meeting water restrictions. The zoo is using around a quarter of the water it was using 20 years ago. Zoos Victoria has monitored water pipes for leaks and identified major leaks to repair.
Of course water isn't just a consumable – for many creatures it's their natural environment. Diergaarde Blijdorp Oceanium in Rotterdam, Netherlands, has a thorough filtering system. It's frequent filtering means that only 5% of water has to be changed. Fresh ocean water is brought in for the tropical fish. It's then used for the less fussy creatures, then goes to the seal lions, and finally ends up with the polar bears. This way one set of ocean water is used multiple times.
Buildings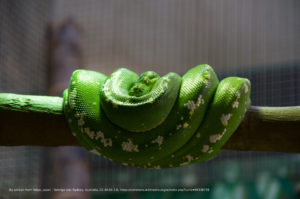 Sometimes zoos need new buildings. Taronga Zoo in Sydney has built a Green Star 6 star certified building – Green Star is Australia's sustainable building standard, similar to BREEAM or LEED (look back through previous episodes if you want to hear more about those. We have a dedicated episode on each.).
The new building, The Taronga Institute of Science and Learning, haas two solar rooftop systems. One provides electricity, the other a thermal system to heat drinking water. Taronga's lemur enclosure uses solar to power its underfloor heating, transforming more than 90% of the incoming solar energy into heat and reducing the zoo's emissions by about 8 tons a year. The zoo has fitted solar panels on other buildings, some of which powers electric visitor buggies. All the zoo's electric buggies are now powered by clean electricity generated on-site.
Solar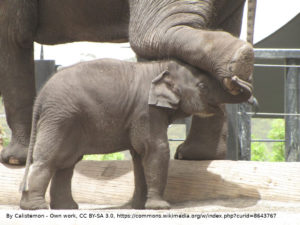 Taronga Western Plains Zoo Dubbo has a smart elephant barn. Yes elephants are smart but in this instance it's the barn we're talking about. There are in fact three barns, all of which are powered by their own solar panels. The barns' construction provides increased insulation and has been designed to maximise the power of natural sunlight to heat the building throughout the year. The barn has louvres fitted, which automatically adjust to allow cross-ventilation. In a last lovely touch, a solar system similar to that in the lemur enclosure heats the elephants' sand beds.
The volume of solar panels fitted at Taronga Western Plains Zoo allowed it to be accredited as a renewable power station in 2017. It's not resting on its laurels though. A recent energy audit (that word again – measure and monitor so you know how to improve) – a recent energy audit has shown that voltage optimisation would allow Taronga Western Plains to reduce energy consumption further. The proposed work would result in a walloping 77% energy and carbon saving in the administrative buildings and Zoofari lodge.
Worldwide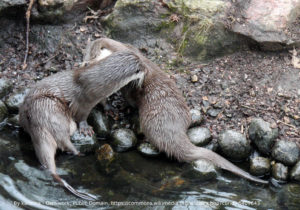 Zoos worldwide are proactively looking for ways to improve their carbon footprint and hit net zero. As part of the wider City of Helsinki's aim to be carbon neutral by 2050, Korkeasaari Zoo is making great strides and setting its own targets as a trailblazer for Helsinki's carbon neutrality plans. Korkeasaari plans to become carbon neutral by 2025. Work began on this in 2017. Korkeasaari is a particular focus of energy saving as it accounts for quite a chunk of Helsinki's energy consumption.
The zoo project will be implemented in small phases. As we've seen, this is essential when moving animals around is necessary to allow work to be carried out. The zoo has invited students from the Aalto University School of Electric Engineering to come up with suggestions for energy use reduction. These students have written a paper titled "Energy saving in Helsinki zoo" as part of their coursework. It's long at 87 pages, and is available to download.
Energy generation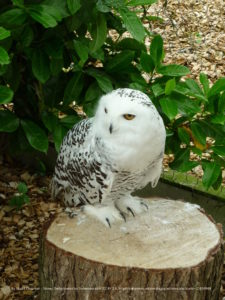 It's not only Taronga that's taking energy generation into its own hands. Hamerton Zoo in Cambridgeshire, UK, generates its own renewable energy from onsite wind, solar and biomass. It sells its surplus energy to Opus Energy, a small supplier of electricity to businesses. Copenhagen Zoo has fitted solar panels as part of its energy saving and climate protection measures. In this case the zoo uses all the power it produces.
Another British zoo, Paignton in Devon, is using close monitoring of its animal enclosures to ensure energy is used as efficiently as possible. Paignton was only the third zoo in the world to be awarded ISO 14001, an environmental management standard.
Paignton Zoo has installed heat pumps to keep exotic animals warm. Solar panels have gone on the Amphibian Ark exhibit and on the restaurant, which generates 50% of the electricity needed by the buildings. A solar array provides 80% of the hot water used by the restaurant. The Crocodile Swamp is heated by biomass. Effluent is treated by reed bed.
Crucially, Paignton has installed monitoring equipment to keep tabs on its electricity, gas and water use. Information is collected from 40 different sites every 15 minutes. As we see pretty much every week, having the information allows you to identify the weak spots and use your resources effectively.
Ice Bear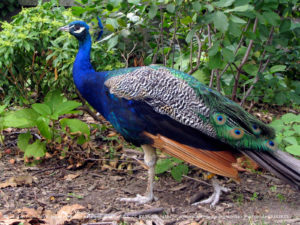 Franklin Park Zoo in Boston, USA, has taken a canny approach to keeping administrative buildings cool on the warmest days. It has installed an Ice Bear thermal storage solution. At night the system makes ice when electricity is cheapest and often produced by the most efficient plants. In peak usage times the air conditioning compressor is turned off and the stored ice used instead to cool the building. It lasts about six hours. Air conditioning is a huge energy issue, so using a system like this will make a contribution to keeping down fossil fuel use.
Lighting
Cincinatti Zoo and Botanical Garden, also USA, received a grant from energy company Duke Energy to switch all lights to LED. Cincinatti Zoo covers 80 acres and runs an annual festival of lights, so the energy saving potential was enormous. But the replacement scheme has gone beyond just the zoo to the wider community.
The Light Up Avondale Project aims to extend the benefits of the LED switchover into the area around the zoo. LEDs will be fitted in homes, businesses, and areas where better lighting would help to discourage crime. Businesses are benefitting from reduced energy and maintenance bills, while the project raises awareness of both the benefits of more efficient lighting also the grants and resources available.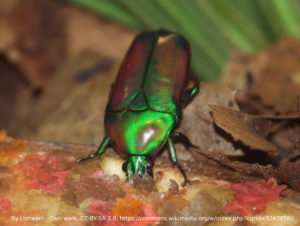 The work is being carried out by The Green Corps. This is a group of young adults specially trained to know all about different types of light fittings and bulbs. They've upgraded 65 homes to LED and have ambitious plans to do the same for the entire neighbourhood. While doing this, they're gaining skills and knowledge in energy efficiency, sustainability and more broadly transferable skills. This is part of the Serving Community element of Cincinatti Zoo's corporate mission.
We've seen a number of instances of businesses wanting to be good neighbours and this is an, er, shining example.
Competitions in energy efficiency innovation
Hello Kevin
Hello. What are we talking about this week?
Competitions that get people developing new ways of being energy efficient.
Making new products?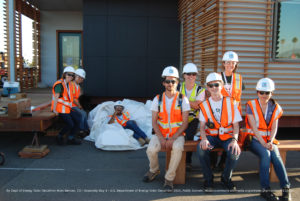 Solar Decathlon
Yes, but also developing new ways of generating energy, saving energy, just a new perspective on how we can do things. Let's look at the Solar Decathlon. This is a competition run by the US Department of Energy. It's now mushroomed to be 10 competitions, and taken together they:
"inspire student teams to design and build highly efficient buildings powered by renewables, while optimizing for key considerations including affordability, resilience, and occupant health. The winners are those teams that best blend architectural and engineering excellence with innovation in how their building interacts with the world around it."
Is this a big competition?
Judging from the website it's become pretty big. 45 teams took part this year from 37 colleges. This is an international do. As well as the American version there are Solar Decathlons held in Africa, China, Europe, the Middle East and Latin America & the Caribbean, so worldwode pretty much. The African arm is running this month in Morocco with teams taking part from Morocco, Italy, the USA, India, Mali, Burkina Fassou, Algeria, Nigeria, Senegal, France, South Africa, Germany, Turkey, Egypt, Ivory Coast, Romania and so on, a truly international affair!
What are they competing to do specifically?
In this competition the categories are Architecture, Engineering & Construction, Market Appeal, Comfort Conditions, Appliances, Sustainability, Home life and entertainment, Communication and Social Awareness, Electrical Energy and Balance, and Innovation.
So the teams have to build a house that measures up in one or more of those categories?
Yes. The US Decathlon divides into two streams – the design challenge and the build challenge.
So teams do actually construct buildings? How long do they have for that – a weekend or something?
They have two years to put up their building. This isn't a competition that takes place in one spot over a few days. Over the two years real functional houses are built, to demonstrate "creative solutions for real-world issues in the building industry".
Do the judges go to visit the buildings?
No. The teams present to a panel of judges and it goes from there.
It's always nice to win something, but what does the competition really do for the students?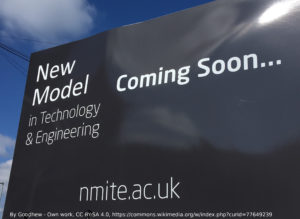 I think the first point to make is that is a huge learning experience. It puts me in mind a little of the new university that's going live in Hereford very soon – NMiTE, New Model in Technology and Engineering. The point is that students engage with real life industry problems and solve them in a hands-on way. By taking part in this competition, particularly the build element, students are putting theory in practice and coming out at the end having gained invaluable experience.
They get to showcase their ideas too.
Yes that's right, it's a great way to get your ideas in front of influential people. It's good for the colleges the students attend to, it's feather in their caps and showws how well they're preparing their students for the real world of sustainable building and living solutions.
Future Generation
The teams work with industry too so they get publicity but also identify future employees and can pick off the most promising. This is very much the case too for the Future Generation competition run by Middle East Electricity in Dubai. This is designed for engineering students and has a different theme each year.
What was this year's theme?
Serendipitously, it was energy efficiency. As well as coming up with ideas to prevent over-use of energy and finding a cost-effective solution for reducing energy consumption, participants had to come up with a prototype and crucially, find a testing partner. Right there you've got your crossover into industry.
So this is another showcase for the students taking part.
Certainly is. 20000 visitors visit the exhbits, coming from all over the world, and there are 1500 exhibitors. It's a brilliant experience for a student and looks great on the CV. The winners gets exposure to thousands of energy industry people.
Who's eligible for that?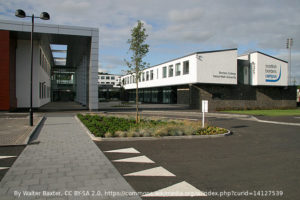 Anyone who's a student at a university in the UAE, undergraduate or postgraduate. That however is a slightly grey area as some British universities have a UAE campus – Heriot-Watt for example, better known as an Edinburgh university.
One postgraduate student from Heriot-Watt's Dubai campus entered the competition with research into wind farms. The student gained valuable feedback on their work and made useful contacts. They also felt they were representing their university. Another student saw that their work on digital circuits was inspiring other students, and gained insight into how to market their product, which lifted their focus from just the technical details.
Making the leap from ideas on paper to running a viable business.
Exactly. Sadly ideas aren't enough, as we know. I'd say coming up with the good idea is the easy bit.
It's true what they say about 1% inspiration, 99% perspiration.
UK government competitions
The UK government is funding a competition to "develop exciting, new and intuitive solutions to turn energy data into energy savings for smaller non-domestic sites". The competition will help the Government deliver its Clean Growth Strategy, which we've talked about before in episode 6 in the feature on energy efficiency in social housing. The Clean Growth Strategy is part of the Government's efforts to meet the targets it set out in the 2008 Climate Change Act.
In a nutshell the task is help small non-domestic settings such as schools, hospitals and shops turn energy data into energy savings. The idea is that these small settings may well not have an energy manager or the time/energy/money to implement best practice. Giving them effective audit tools specifically tailored to their sort of set-up that then translates into actions should help them achieve savings. The competition addresses how to use the data to make the changes.
There are seven companies receiving part of the £8.8m pot behind the Non-Domestic Smart Energy Management Innovation Competition, which has the not very sonorous acronym NDSEMIC. Most companies aren't household names, but Samsung is one of the competitors. The projects currently being trialled include energy monitoring apps, online energy management tools, and school-focussed teaching resources set-up based on smart meter data. It's been suggested that the real aim behind the project is to make smart metering unavoidable and to support and justify its roll-out.
Smart meter data is hugely valuable to government and energy companies.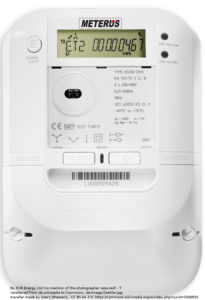 Which is no doubt why there's another competition focussing on it: the BEIS (Department for Business, Energy and Industrial Strategy) Smart Energy Savings Competition. This competition has a £multi-million pot and is aimed at the domestic market. The money funds product development and in-home trials. Interestingly, BEIS is after information on the impact of energy saving products and services that work alongside the smart meter.
Simply knowing your energy consumption doesn't equate to taking action.
Exactly, so BEIS suggests systems that offer energy use feedback to customers. It also suggests technology that helps residents use their heating controls effectively – how tos, that sort of thing. Overly technical heating controls can be quite daunting to residents who's always been used to just turning a dial to a temperature or using analogue heating and hot water timers. It's refreshing to see a customer-focus recommended as well as simply energy use outcomes.
So what do the winners win?
They will receive funding to develop their product or service. Up to £700,000 is allocated to each project to trial.
Have the winners been selected?
Yes. Over £2m has been allocated to eight projects. This stage develops the product or service, then a second phase sees it implemented for trial and evaluation. One draws on gaming principles, and more than one on allowing energy companies to deliver "personalised products and services" based on user data. Some require software to be installed on the smart meter and the use of an app, others use what's there already. Machine learning and algorithms are involved to identify which customers will best benefit from which tweak. One compares a home's usage to similar properties in real time. One project focusses on the potential of smart thermostats to reveal energy usage and works with Alexa and similar. One company with an IoT bent forecasts a customer's energy use over the coming week and allows them to make adjustments. Another looks at creating local markets for renewable power generation with smart metering at is heart.
They sound pretty varied and dare I say it, quite interesting.
I thought so too. With maybe one exception they meet the innovative element of the competition. Watch this space I guess.
Where do people go to read more about this?
Oh yes. There is a government PDF with details of the eight companies and their proposals.
Mineral Wool Insulation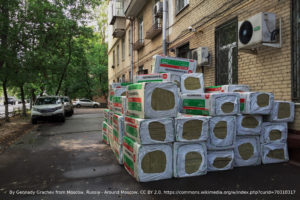 Mineral wool goes by many names. You might have heard of mineral fibre, rockwool (which is actually a brand name) or used more in Europe, glass wool.
History
Technically, mineral wool is a fibrous material made by spinning or drawing molten mineral or rock materials such as slag and ceramics. Known as slag wool, it was first made in Wales in 1840. At that stage it wasn't bound in any way and floated about in the breeze which made it a hazard for anyone in the vicinity.
Thirty years later a patent was taken out in the USA and the following year mineral wool
was produced commercially in Germany. It was made by blowing air across falling molten iron to create hair-like strands. At the end of the C19th, technology was developed converting molten limestone into fibres, and the rockwool insulation industry in America was born.
Manufacture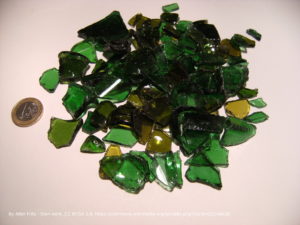 In the 1970s and 80s more types of mineral wool were developed and now more high-tech versions have taken over. Generally mineral wool will be based on either stone, glass or slag derived from industrial waste. Stone wool is made from volcanic rock, usually basalt or dolomite. Often recycled rock is used. Glass wool is made from sand or recycled glass, limestone and soda ash. The same ingredients go into windows and glass bottles, which is appopriate as those are some of what goes into producing glass wool. In fact glass wool typically uses 85% recycled glass in its manufacture.
After the fibres are formed, they cure in an oven. They're then cut to size and shape or go into other products. Any waste generated at this stage goes back into the manufacturing process. Because mineral wool is so elastic, it can be compressed for packing and transport. Eurima keeps the water uses for manufacture in a closed loop system. Eurima is the European Insulation Manufacturers Association, representing mineral wool producers. It started out in 1959 to promote improved standards and regulations for the use of insulation materials and has now developed that to address public concern about the environment. Emissions created during manufacture is cleaned in filters and after-burners.
Partly because of this use of recycled products, mineral wool is cost-effective and has a reliable supply of ingredients. Manufacturers are always looking to increase the recycled content of the product. If you'd like to see diagrams of how the two types of mineral wool are made, follow the link in the show notes to the Eurima website.
Industrial symbiosis
The Eurima website makes the point that the manufacture of mineral wool "positively contributes to industrial symbiosis". In other words, waste from one industry provides the raw material for another. Mineral wool manufacturers take metallurgical slag, spent blasting sand and waste glass (known as cullet) to create an insulation material. This insulation material in its turn reduces the need for energy to keep buildings warm. Eurima gives the statistic that for every tonne of CO2 emitted in manufacturing mineral wool, 200 tonnes are saved during the product's lifetime.
As we've already seen, mineral wool has a long life as it's elastic and porous. Eurima makes the claim that manufacturing mineral wool uses half the energy required to make other types of insulation but doesn't quantify that or provide evidence. Clearly Eurima exists to promote mineral wool and its site must be read with that in mind, but none the less mineral wool does appear to tick the boxes on recycled materials, closed loops and thermal performance.
Carcinogen
15 years ago research was carried out into the carcinogen potential of mineral wool. Some elements were identified as possibly carcinogenic. These are what is known as 'biopersistent', ie they stay within the body rather than being broken down. Examples of this are ceramic fibres which are used in high-temperature insulation typically fitted to blast furnaces, and special purpose glass wool that isn't used as insulation. In the last 15 years more biosoluble fibres have been produced which aren't damaging to humans.
Mineral wool can cause itching if you come into contact with it. This is just a mechanical effect. Exposure to mineral wool dust is to be avoided through skin, eyes or breath. There is a maximum daily exposure limit to mineral wool and this exposure can come in many forms if you're working with it. You could be removing it, cutting it to size, drilling holes through it or of course fitting it. Wikipedia has the detail on the risks to health of mineral wool and the link is in the notes.
Fire retardant
Mineral wools possess good fire retardant properties. They are commonly used in buildings that specify passive fire protection. They're used as spray fireproofing, in stud cavities in drywalling, and as packing material in firestops. Mineral wool is porous, so it traps air and provides high thermal insulation value. Its elasticity and porosity make it a good acoustic insulator too.
Mineral wool is available as rolls and slabs, optimised for thermal and/or acoustic insulation, and can be provided loose to be blown into spaces. It's stable, giving it longevity.
There's not a lot to choose between glass wool or stone wool but there are some slight differences. Stone wool has a higher density so it can resist more pressure, but it has a slightly lower fire resistance. It's more elastic than glass wool and has a higher tensile strength. It's the density of the wool that determines whether it will be supplied in a lightweight roll, a flexible slab, or a rigid slab. If you want to compare the different types and decide which might be best for your project, Knauf, manufacturer of insulation, has a comparison chart on its website.
Events
This November Energy Live News is running its annual Expo in London. It has a number of high profile speakers lined up to cover a wide range of topics. You can hear about the energy achievements at Blenheim Palace, meeting the railways' carbon targets, landlord and tenant solar PV projects and managing your energy costs this winter. Follow the link in the notes to book.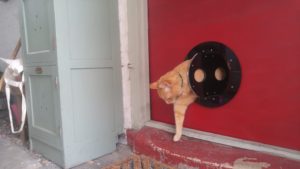 And what are we up to? Annoyingly there was a problem with our last set of Petflap cuts, so we're having to have them re-done and this means ordering more raw materials so our timeline on the next batch is expanding more than we would like. This does mean though that there's more time to earmark a Petflap for yourself. Email info@ecoflap.co.uk to reserve one. We won't invoice til we're certain of the delivery date, so you don't even have to pay yet.
Thank you for listening to episode 17 of the Energy Efficiency Podcast. Until next time you can find us on both Twitter and Instagram as Ecoflap, and on Twitter we also tweet as The Petflap. Next week: energy efficiency in student housing, the role of Ofgem, and the Champions of the Earth award.