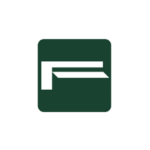 Freight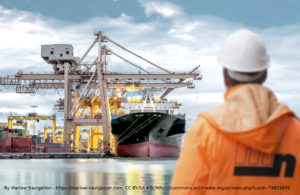 Welcome to Freight: The Energy Efficiency Podcast – episode 21, the podcast that brings you a mix of energy efficiency news, products and tips all year round. We're interested in profiling people and products involved in promoting energy efficiency habits, products and information, so please do get in touch if you have something to contribute.
We'll have new cut parts very soon with Petflaps available late October/early November. Half the new batch are reserved already – drop us a line at info@ecoflap.co.uk to reserve yours. You can find us on both Twitter and Instagram as Ecoflap, and on Twitter we also tweet as The Petflap.
Next week: energy efficiency in theatre, energy as an investment, and the Scottish government's Switched on Towns and Cities scheme. Oh and remember, you can eat that pumpkin flesh.
Ft articles:
Energy Efficiency in Shipping Freight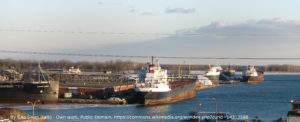 Freight has a bad reputation. Worldwide it makes a significant contribution to carbon emissions, and locally it can cause pollution hotspots. As is so often the case, there is huge scope to reduce emissions, but it requires a joint approach from industry and government to make sure that lack of infrastructure doesn't prove to be a barrier. This can mean macro-scale power delivery for HGV charging and decisive leadership on zero-emissions rail travel, something that is already a hot potato with the ongoing rail electrification debate.
Shipping and aviation rack up roughly equivalent levels of emissions. Shipping moves about 80% of the world's goods, and although moving goods this way is the least emissions-intensive method, demand for it is rising. This will lead to enormous increases in carbon emissions if things stay as they are, says the Organization for Economic Co-operation and Development.
Who takes responsibility?
Shipping freight is governed by the International Maritime Organization. It's introduced targets to cut emissions by 2050, on the back of a reputation for having been extremely slow to take any action. Ship owners have also been slow to act. Many freight ships are old and inefficient and not set to be replaced any time soon. The shipping industry as a whole hasn't been keen to share emissions data, and as such an international industry, countries haven't taken responsibility for shipping emissions either. So what can companies do today to reduce emissions?
Technology can offer solutions
One option is to sail more slowly. This would cut emissions by 1/3. It's not always commercially viable though – it's one thing if you're transporting trainers and sofas, another if it's lettuces and medicines. It's not a long-term solution but it could be implemented where feasible to cut emissions in the short term. A report from non-profit organisation A Sea Change, identifies the Danish companies Maersk and Norden, and South Korean company HMM, as at the forefront of reducing their impact. There remains though a stubborn gap between what technology can offer, and what companies are putting into practice.
Technology is key to transforming the industry. Ships are very expensive and run for about 30 years, so to meet targets by 2050 ships based on new cleaner technologies need to be entering service in 10 years time. 10 years isn't very long to develop and install new fuels, means of propulsion, and infrastructures. However the industry must change if it's to survive. Customers and customers' customers ask questions about the emissions involved in delivering their goods; tankers carrying fossil fuels around the globe are seeing reduced demand.
As well as sailing more slowly where possible, ships can be retrofitted to become more energy efficient while better long-term technologies are developed. Engines can be replaced to facilitate slower speeds, and new propellors are more energy efficient. Lower-emissions fuels are in development, but only on a small scale. Liquid Natural Gas could play a role as a transition fuel as ships make the transition to clean fuels from a particularly dirty form of fuel known as bunker fuel, which is a by-product of refining. Beyond that, electric boats now exist.
Electric boats
They have a smaller range, but do have a part to play. In the Netherlands and Belgium 100% electric barges sail between the ports of Antwerp, Amsterdam and Rotterdam. The Chief Executive of the company behind the barges, Port Liner, explained that it doesn't make sense to keep producing diesel-run barges. The barges each carry 24 containers and will eventually be autonomous, ie not crewed. It's estimated that they'll remove 23,000 freight trucks from the roads.
Batteries have been viewed with suspicion by the shipping industry. In such a competitive business, anything that might slow you down or reduce capacity is unwelcome. However Lucy Gilliam of non-governmental organisation Transport and Environment, based in Brussels, demolishes the myths around batteries, citing rapid change in the industry lately. She champions battery power for short journeys, such as the Dover to Calais route. On that journey the required batteries would add only 1% to the weight of the ship. At the moment electrical power is taxed more heavily than the more polluting fuels, something that needs to change at governmental level.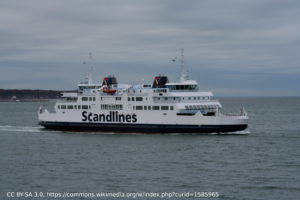 That isn't putting off ferry operator Scandlines, which runs battery-diesel hybrids between Germany and Denmark. An electric car ferry – that's the ferry that's electric, not the cars, but then again maybe they are too, has been sailing from Norway since 2015. Lucy Gilliam describes the spread of electrification of these sorts of short routes as "inevitable" and believes it's just a matter of time until the technology extends to the wider shipping industry. To time you can add investment, research and regulation.
Sailing ships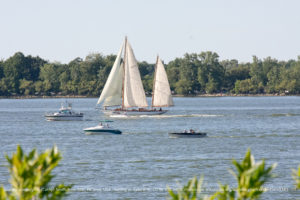 But shipping powered in this way isn't the only option. Dutch company Fairtransport has revived transporting cargo under sail. Fair transport works on a tiny scale, running only two ships, one a 70 year old minesweeper called Tres Hombres, the other a 145 year old wooden ketch named Nordlys. German company Timbercoast operates a 1920s schooner and has a second being refitted.
The principle is to add clean transport to concepts including organic produce and fairtrade, and to encourage consumers to value it. The moment you stop to think about it, you see the hole in the argument that ships fairtrade and/or organic bananas on hideously polluting ships or aeroplanes.
There are now several companies operating wind-powered vessels. Where older vessels were retrofitted initially, now larger vessels are under construction to scale up this form of freight and allow many more ships to operate. The largest sailing ship in the world, Ceiba, is currently under construction in Costa Rica, but even that will carry only the equivalent of 10 shipping containers – the largest powered ships carry more than 20,000 containers. Even the Cutty Sark was bigger than Ceiba.
Cornelius Bockermann, founder of Timbercoast, makes the point that industrial shipping as we know it now is economical only because it externalises its costs. In an article in the Guardian he explains that if shipping companies were liable for the costs of damage to the environment, sailing ships costs would seem very reasonable in comparison.
Music credit: "Werq" Kevin MacLeod (incompetech.com)
Licensed under Creative Commons: By Attribution 3.0 License
http://creativecommons.org/licenses/by/3.0/